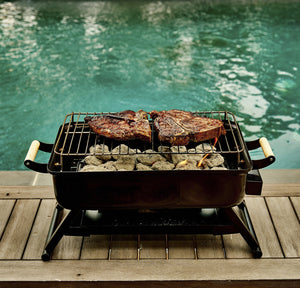 UL Recognized Heating Element #E509599
Ready to charcoal grill in 6 minutes
Environmentally Friendly
6 MINUTES Automatic Charcoal Starting Grill
Quick Start Grill Uniformly Self-Ignites Charcoal In Six Minutes Without The Use Of Lighter Fluid, Gas, Or Any Other Flammable Material.
Quick Start Grill allows charcoal grilling quickly without the hassle — perfect for your fast-paced world.
It is easy to use:
– pour in a layer of charcoal
– plug it in
– wait approximately six minutes
– unplug and cook!
Quick Start Grill: 
-Patented 
-UL Recognized Heating Element #E509599
-Environmentally friendly 
-Ignites uniformly 
-Utilizes entire cooking grid
-Un-compromised great charcoal taste 
AVAILABLE NOW !
All U.S. orders will be shipped out in 3 business days!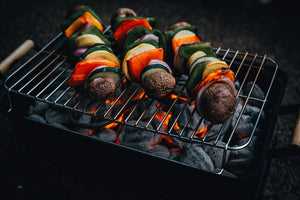 How It Works?
Charcoal briquettes ignite at 660 degrees Fahrenheit. The Quick Start Grill heating element reaches its highest temperature (around 950 degrees Fahrenheit) in 3- 4 minutes. This allows the charcoal to ignite faster, and the predetermined configuration of the element starts the charcoal uniformly.
We Were Featured On Good Morning America, The View, And Great Day Louisiana!
Subscribe to any updates
Sign up for updates on future products, promotions and gift give aways !
GUARANTEE
We want all of our customers to be 100% satisfied with our product. We guarantee our products for 1 year from any defect.